Ways You Can Stay Warm Using an eBike During Winter
In winter sports, there is a saying that goes something like this: "You are only cold if you do not dress for it." You are less likely to experience freezing wind chills and frosty discomfort in most weather if you dress appropriately.
Learn How to Layer Your Clothes 
Base, Mid, and Outer Layers are clothing meant to pile on top of each other to increase warmth. Depending on your activity level, natural body heat, and the weather, you'll need to determine the right layering method for you.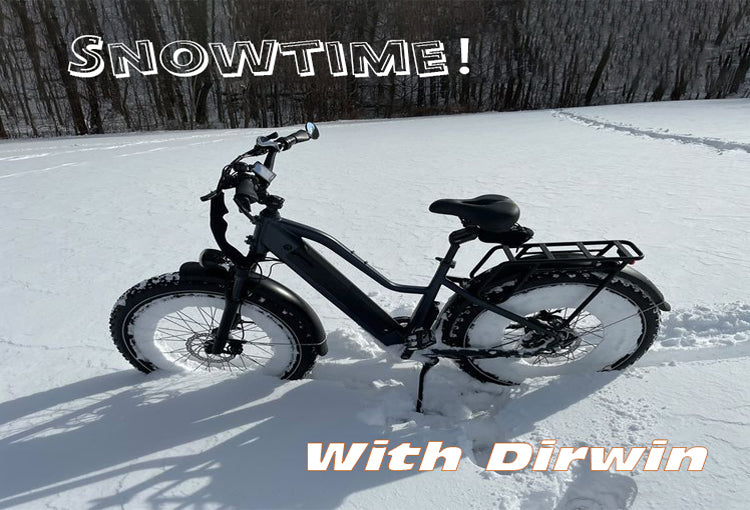 Cover as Much Skin as Possible 
You can get downright nippy if your exposed skin gets exposed to wind. You should pay particular attention to your ankles, hands, and head since those areas are particularly vulnerable. 
For example, you can make sure that your socks are long enough to cover your bottom leg area (assuming that your pants are long enough to reach your ankles). Wearing gloves that completely meld with your coat is also a wise idea. Finally, make sure your face is completely protected.
You can use a neck gaiter to warm up your neck and lower face. If you own a winter helmet, you can use it for winter eBiking to cover your ears. On the other hand, if you're not keen on getting a separate helmet, perhaps a balaclava might be a welcome alternative. 
More About Layers
Layering your clothes during the winter is vital to staying warm so, check out the tips below to know where to get started: 
A base layer is designed to fit snugly to your body. It should be warm, close-fitting, comfortable, and ideally wick away sweat. 
Examples of a base layer include, but are not limited to, long sleeve quarter-zip or crew-neck top made of wool or synthetic material. Likewise, leggings made of wool, fleece, or synthetic fibers are good for your lower body.
A medium layer is a thinner, looser piece of clothing worn between your base and outer layers. This should be lightweight and "packable." The idea is to be easily scrunched up and packed away in a backpack or bike basket. 
Examples of a mid-layer include a fleece or synthetic quarter-zip pullover, a vest that's quilted or made of fleece, or a lightweight jacket that's also quilted or fleece.
Lastly, the outer layer. The sole responsibility of this last layer is to repel the elements—wind, rain, snow, and even hail. It should be a bit loose to accommodate base and mid-layers. Since you're cycling, it would also help to choose a reflective jacket in traffic. Alternatively, you can choose one lighter in color with reflective tape.
A waterproof shell or water-resistant fabric is a great example of an outer layer. Another is a lined coat made of the same waterproof or water-resistant fabric. 
Conclusion 
Indeed, those who do not know how to dress for the cold are the only ones feeling, well, cold. As mentioned above, you have many options to create your ultimate winter style. Your imagination's the limit. 
---